What are people talking about in insights and Research? Reviewing 6 Months of MRWeb's Daily Research News Online
Ray Poynter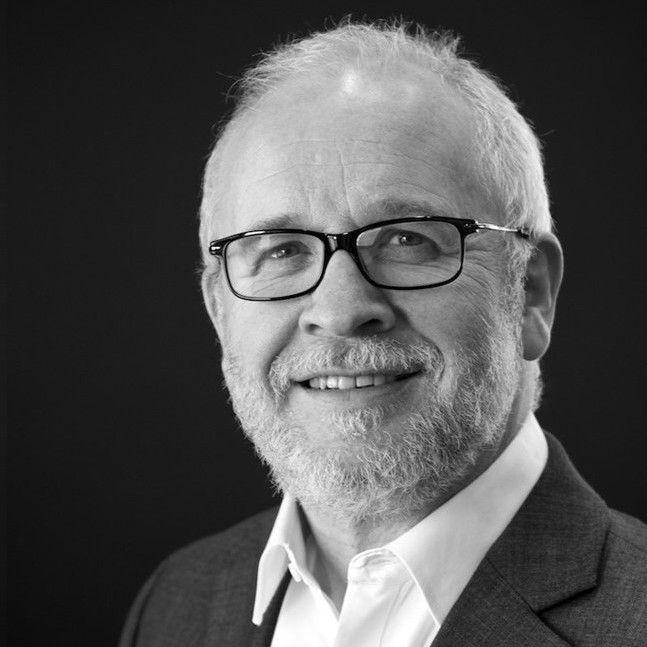 I am always keen to know what the buzz is in the insights and research industry, and one of my 'go to' resources is MRWeb's Daily Research News Online (DRNO). In order to summarise what people have been talking about in 2023, I thought it would be useful to show the DRNO's stories via Word Cloud Plus. I asked MRWeb founder and owner Nick Thomas if he could help, and he kindly sent me a file with all the stories he published between 1 January and 16 June.
The data included 679 usable articles, over 150,000 words, and just over one million characters. Too much material to read quickly. The context is always important and DRNO covers stories that tend to be linked to information from companies and organisations in the insights and research world.
The word cloud below shows the key phrases used over the year so far.
I have colour-coded the phrases into three broad categories. Blue for most research topics. Green for news about companies, for example, hirings, mergers, and new funding. Red for things relating to AI and associated topics.
Research Topics
Given that the domain is insights and research, it is not surprising that 'Market Research' should be the most frequent phrase. Clicking on the word cloud shows that typical mentions include "conducting competitor analysis and market research for private equity funds" and "will make market research on digital business sectors available to its clients and the public on an annual basis".
Interestingly, Social Media was the second highest mention. I say interestingly because if I were to look at conference topics and the buzz in most of the market research media, Social Media would be well behind things like AI, Data Quality, and CX. The sorts of mentions included "the firm launched a self-service version of its social media management solution Sprinklr social", "social media analytics startup culturepulse has secured $1m in a seed round of funding", and "social media intelligence and analytics specialist meltwater has launched its enterprise intelligence suite of tools in the APAC region". This suggests that whilst market researchers and insight professionals are not talking very much about social, there is a lot of activity going on, and a lot of funding still coming into this sector. This reminds me of something we have seen in the GRIT reports, more clients seem to be using social media, compared with how many research agencies claim to be providing it.
After Market Research in general and social media, the next few categories are not particularly surprising, Customer Experience (CX), data collection, audience measurement, financial services and real time. Often more than one of these is used in the same phrase, as in "and the firm's technology provides instant access to verified respondents with results delivered in real time".
News About Companies
The stories about companies tend to focus on one of three things, more money, an acquisition, or people (promotions and hiring). It would be interesting to track these three over time as they are probably a good indicator of the health of the industry. The phrase 'Undisclosed Sum' is a frequently used term, and would be a good index in its own right, with snippets such as "Chartbeat acquired tubular at the beginning of this month along with advertising & subscription revenue management software platform lineup systems - each for an undisclosed sum". Similarly, the term 'Round of Funding' is a good measure of more money, as in "US-based emerging market intelligence platform Rwazi has raised $4m in a seed round of funding".
AI and Associated Topics
Given that all of this data all relate to 2023, it is perhaps, initially, surprising that AI in general and Large Language Models (e.g. ChatGPT) are not a bigger feature. However, as we have seen from the earlier sections, DRNO is mostly about things that are happening, for example, new products, new funding, and new acquisitions. By contrast, a lot of the mentions of AI in other media is about what might happen.
Diving into the data shows that most of the mentions of machine learning, natural language processing and data science focus on putting these tools into existing uses, for example, "Kern ai helps companies embed natural language processing into their products and processes" and "using artificial intelligence and machine learning to analyze and optimize advertising and video content".
Of course, there is some of the newer LLM and generative AI stuff too. For example, "combining its proprietary machine learning ml and automation capabilities with openai's gpt model".
So What?
I think the main thing this analysis highlights (or perhaps, more correctly, reminds us)  is that there is a big difference between the main topics of conversation at conferences and in the general insights media on the one hand, and what is actually happening in the industry on the other hand. DRNO is probably a better indicator of what is happening in terms of money changing hands, real products being launched, and key people being hired.
Using DRNO as a prism, we get a message that social media and CX are currently much more active/real than AI. I expect that to change, and perhaps I will ask Nick Thomas to give me another set of data at the end of the year to see if AI has advanced from buzz to business.
Want to try Word Cloud Plus?
A basic Word Cloud Plus account is free and provides all of the tools I used in this analysis. There is a more powerful paid-for version, which adds things like coding, but you can get a feel for it by creating an account here.